John Cassaday to step down as Corus Entertainment head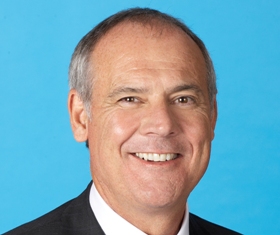 John Cassaday is set to retire as president and CEO of Corus Entertainment at the end of March, 2015, and be replaced by COO Doug Murphy.
The succession plans were unveiled by Corus on Monday, and follow Cassaday holding the reins at the Canadian media giant for 15 years.
"Under John Cassaday's strategic leadership, Corus has grown and created a diversified portfolio of powerful brands, encompassing television, radio and content assets which have delivered significant long-term value to shareholders and customers over the past 15 years," Heather Shaw, executive chair, said in a statement.
Shaw is part of Calgary's Shaw family, which is the controlling shareholder of Corus.
Murphy has been with Corus for 12 years, and came up through its Nelvana subsidiary. He expanded his responsibilities to Corus' kids TV networks in 2008, before becoming president, Corus Television in 2010.
Murphy became COO in 2013, while adding the radio division to his oversight.
"After 15 years as president and CEO of Corus and with my current contract coming to an end, this is the right time for me to move on to other opportunities knowing that Doug is ready to take on the position," Cassaday said in his own statement on Monday.