HGTV Canada renews Buy It, Fix It, Sell It
Jamie Brown's Frantic Films is to produce 14 new half-hours of the factual series. (Cast member Tiffany Pratt pictured.)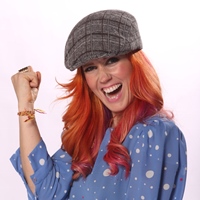 HGTV Canada has given a second season order to Frantic Films for Buy, It, Fix it, Sell It.
Frantic is to produce 14 new half-hours of the reality series about "fixers," or experts who compete for junk at auctions, then transform the objects and try to sell them at a steep markup.
The second season will be shot in Toronto and Winnipeg before airing in spring 2015 on HGTV.
Fixers Paul "Willy" Williamson, Mike and Joe Wolchuck, Bob Krist and Tiffany Pratt return for the sophomore run.
Buy It, Fix It, Sell It has Catherine Legge as series producer and Jamie Brown, Legge and Jeff Peeler as executive producers.