Tu dors Nicole big winner at Vancouver critics awards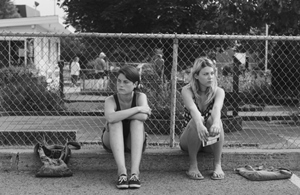 Stéphane Lafleur's Tu dors Nicole was named the best Canadian film Monday night at the Vancouver Film Critics Circle Awards.
Lafleur's drama also earned Julianne Côté the best Canadian actress honours, and Marc-André Grondin the best supporting Canadian actor prize for his star-turn in Tu dors Nicole.
The other multiple winner in Vancouver was Xavier Dolan's Mommy, which saw Dolan win for best Canadian film screenplay, Antoine-Olivier Pilon named best Canadian actor and Suzanne Clément win for best Canadian supporting actress.
The best Canadian director trophy went to Denis Villeneuve for Enemy, while the best Canadian documentary prize went to Harold Crooks' The Price We Pay.
And Andrew Huculiak's Violent was named best Canadian first film, and the best British Columbia film.
Vancouver critics also named Richard Linklater's Boyhood as the best film in the international category.