Digging for co-viewers: History preps Dino Hunt Canada
The Shaw Media channel is charting new territory with the upcoming launch of the Cream Productions miniseries.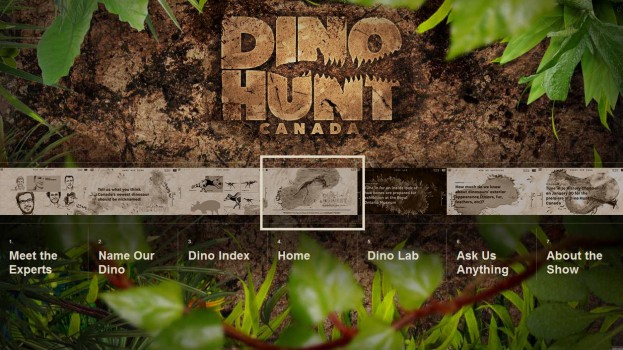 History is starting the new year by charting new territory with its programming, looking to expand its audience with the kid- and family-friendly event-style miniseries Dino Hunt Canada.
The four-part series, produced by Cream Productions in association with Shaw Media, bows Jan. 30 at 9 p.m. and follows six teams of fossil hunters working to uncover new dinosaurs. The series is anchored by broadcast, but extends both into the real world with an accompanying Royal Ontario Museum exhibit and interactive online experience.
Shaw Media content SVP Christine Shipton says Dino Hunt Canada appealed to the net for its co-viewing appeal and more female-oriented skew, noting that programming on History typically skews 60% male.
The series' event positioning stems from its partnership with the ROM, which will see the unveiling of a previously unknown dinosaur species – the discovery of which is profiled in the series – during the museum's Dino's Invade! Big Weekend on Jan. 24 and 25 and accompanying New Dino Unearthed exhibition.
On the interactive front, a Secret Location-created experience allows dino fans to get the full paleontology experience following the fossil's discovery, study, restoration  and display at the ROM's "Dino Lab" via streaming video feed. The public can also submit potential names for the species and ask questions of experts directly.
Dino Hunt Canada is executive produced by Christopher Rowley, Kate Harrison and David W. Brady. Stephen Milton is creative producer and Kim Creelman is series producer. Richard Mortimer serves as supervising producer. Harrison was promoted to president and joint owner of Cream Productions in May 2014.
History had 7.8 million subscribers in 2013 according to numbers from the CRTC.
- from Media in Canada