Op/Ed: Why writing rooms need more women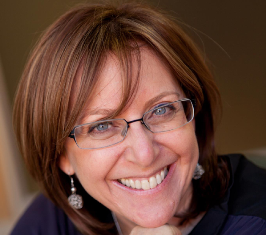 By Jill Golick
Why doesn't TV serve its female audiences better?
Women are at least half the TV viewing audience, and according to Nielsen, watch on average 40 more minutes of TV per day than men. Adult women are an especially attractive demographic to advertisers, since they control more disposable income than men, vote in higher percentages and go to university in greater numbers.
And on the film side of the industry, a dominant trend in 2014 was female ticket buyers turning women-led films like Malificent, Lucy and The Fault in Our Stars into box office hits.
But besides any of these things, women represent 50% of the television viewing audience and we deserve better representation in the industry.  We should see ourselves more often and in a wider variety of sizes, ages, colours and jobs.
One step toward television programming that better serves and reflects women might be having more women writing it.
Around the world, the situation for women writers is dismal. Writers' guilds in North America, Europe, Africa, India and the Middle East report that between a quarter and a third of professional screenwriters are female. Equal work for women is still elusive.
Here at home, according to research by the Writers Guild of Canada, female screenwriters earn only 30% of writing fees. Their careers end sooner than men's and they are seriously under-represented at the highest budget levels and in certain genres like sci-fi (despite the presence of high-profile showrunners like Michelle Lovretta and Daegan Fryklind). 
In order to make gender equality a reality, the industry must make it a priority.
In October, the World Conference of Screenwriters 2014 called on commissioners, funders, studios, networks and broadcasters to set the goal of having 50% of scripts written by women.  The goal is not to just catch up – according to a 2014 report from by Dr. Martha M. Lauzen of the Center for the Study of Women in Television and Film at San Diego State University, women lost ground in all the major writing roles in the 2013/2014 TV season. Stateside, this year, there are fewer women serving as creators, executive producers and television writers across the board.
The business case is clear: Canada's longest-running one-hour drama, Heartland, is showrun by Heather Conkie. Elsewhere on Canadian TV, showrunners Tassie Cameron (Flashpoint, Rookie Blue), Fryklind (Bitten), Stephanie Morgenstern (Flashpoint, X Company), Laurie Finstad- Knizhnik (Strange Empire, Durham County), Emily Andras (Lost Girl, Instant Star) and Morwyn Brebner (Saving Hope) are proving that shows created, written and run by women can not only be successful, they can drive ratings and revenue for broadcasters.
So how do we achieve gender equity in TV writing rooms?
Building it into the business model is one way. In Israel, it was felt by many in the community that films made by female filmmakers were not being funded to the same degree as those of their male counterparts. A coalition of filmmakers and industry organizations petitioned Israel's largest funders asking that more women be included on selection committees, successfully increasing the number of films by female filmmakers funded through the state.
In Sweden, the Swedish Film Institute drew up a Gender Equality Action Plan.  Their current Film Agreement (which governs how tax dollars are administrated and directed into the video industry) states that funding should be allocated equally between men and women. As a result in 2013, the proportion of female written scripts awarded production funding by a film commissioner was close to 50%.
How do we change the situation in Canada?  I don't think we have an appetite here for making gender equality a requirement for funding. Besides attempting to revise the rules governing the Canada Media Fund and regional tax credit is no quick fix. 
This is one we have to tackle on an ad hoc basis.  All of us – broadcasters, producers, showrunners both male and female – have to make hiring women and men in equal numbers a priority.  It may mean hiring outside your comfort zone, but it will be worth it.  The shows will start to serve female audiences better and the world will be a fairer place.
This begs the question: is the talent pool really big enough to take us to the 50% mark? Looking around my TV writing class at York University, I see a problem. Even though York works hard to accept equal numbers of men and women into the screenwriting program, by fourth year the number of women has fallen significantly.
My students cite a number of reasons for the attrition.  One is the feeling that women's voices aren't appreciated in the film and TV business. Another is a lack of role models. They don't see strong, vocal, ambitious women in either real life or popular fiction to model themselves after.  The solution to building the future female talent pool is getting the current one working.
Today is the day. Now is the time.  Set your own goal: 50% women. Get women in the room and let them help to write a better future, for both those who make TV and those who love it.
Jill Golick is the president of the Writers Guild of Canada and the outgoing president of the International Affiliation of Writers Guilds (IAWG). At the at the World Conference of Screenwriters held in Poland this October, she presented the resolution asking industry members to set a goal of having 50% of scripts across genres and at every budget level written by women, where it was adopted unanimously.