Jason Wright joins Search Engine
Wright has been named the indie distributor's new VP of marketing and operations.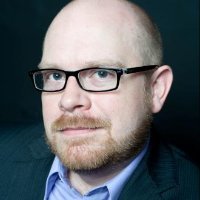 Jason Wright has joined Search Engine Films as the indie distributor's new VP of marketing and operations.
In his new position, Wright will be responsible for developing marketing campaigns for Search Engine's slate of films, and assist with the day-to-day operations of the company.
Prior to joining Search Engine, Wright had a 16-year career at Allied Integrated Marketing, a marketing and advertising firm that focuses on lifestyle and entertainment clients. He was most recently VP and GM at Allied's Canadian office.
Wright said he plans to use Search Engine's diverse slate as a marketing asset and a chance to break new ground.
"I think the key to successful film marketing is, as much as possible, not leaning towards what tradition may dictate in terms of how to market a film, where to market a film, and what approach to take. Search Engine is growing a diverse library of films, so ensuring each film is treated with the individuality it deserves is key," Wright told Playback Daily.
"I do not think it is simply enough to buy multiple blocks of a traditional advertising vehicle – TV, for example – blindly for each film if a more interesting overall campaign can be executed," Wright said.
Toronto-based Search Engine Films is headed by John Bain. The distributor's film slate includes Lindsay MacKay's Wet Bum, Jeffrey St. Jules' Bang Bang Baby and Jon Stewart's Rosewater.