HBO Canada preps January debut for Sports on Fire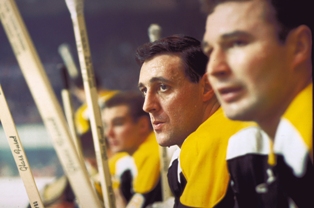 Following the tradition of HBO Sports documentaries and their compelling storylines, HBO Canada will next month debut Sports on Fire from creator and director Pete McCormack.
The study of sport legends features interviews with 1972 Team Canada members Paul Henderson, Bobby Clarke, and Ken Dryden, former NFL star Bill Romanowski,  NASCAR driver Ryan Newman and Olympic gold-medalist Mark Spitz will bow on January 9.
Sports on Fire, from indies Project 10 Productions and Two 4 The Money Media, comprises a six half-hour documentary series that aims to bring fresh angles to iconic sporting moments.  
Other sporting topics to be tackled include myths around Jesse Owens, winner of four gold medals at the 1936 Summer Olympics in Berlin, Ankie Spitzer, whose husband and ten other Israeli athletes were slain at the 1972 Munich Olympics, and controversial gender testing of female athletes.
Andrew Barnsley, Jeff Aghassi, Kim Arnott and Kevin Foley are executive producing Sports on Fire, with Entertainment One distributing worldwide.