Great Pacific Media's Airshow takes off on Discovery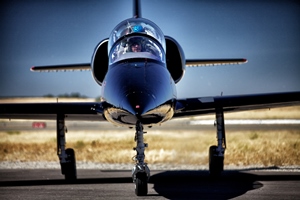 Discovery Channel Canada original programming strategy takes to the skies next month as it debuts its latest original, Airshow.
The Great Pacific Media series premieres Monday, Jan. 26 at 10 p.m. for a 12 x 60-minute episode run. Mark Miller is the executive producer and Neil Thomas is series producer.
The series is Great Pacific's second on Discovery Channel's roster and follows the successful third-season run of Highway Thru Hell, earning 723,000 viewers (P2+) and making it the network's highest-rated season of any series in the last four years, and its third-highest rated season ever (behind only season five and season six of Proper Television's Canada's Worst Driver).
Great Pacific Media pitched Airshow, which follows the lives of various pilots, producers, performers and technicians over the course of an airshow season, after Discovery Channel expressed interest in another series from them following the success of Highway, Edwina Follows, director of commissioning and production for Discovery Networks Canada, explains.
As it happens, Great Pacific Media's CEO Mark Miller is a pilot. With that in hand, Follows said the channel's programming team knew his unique perspective would make the show stand out from other series covering the topic.
Airshow also features authentic characters and aspirational themes, which Discovery also looks for in its programming, Follows said.
Airshow's fills an professional-aeronautics void on Canadian TV as Ice Pilots NWT wraps its six-season run on History this week.