CBC orders Nova Scotia-set miniseries Studio Black!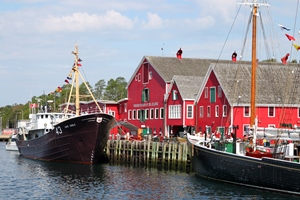 The new-look CBC has ordered a four-part mini-series, Studio Black!, that sees Nova Scotian directors telling stories from that province's black communities.
The series, comprising four half-hours, is based on stories by historian and folklorist Arthur Fauset. He contributed to the Harlem Renaissance, but also traveled to Nova Scotia in 1923 from Philadelphia to visit black communities and capture their folklore.
Series producers Terry Greenlaw and Bill MacGillivray earlier this year attended a reading of the long-forgotten stories in Lunenburg, NS.
So the duo approached the CBC, which boarded the project, as did the Emerging Lens Film Festival with its own logistical backing.
Studio Black! is directed by Cory Bowles, Juanita Peters and Jarrett Shaw, a recent NSCAD University graduate.
The miniseries, from Lunenberg-based Picture Plant and to air on the CBC in 2015, is being shot at the CBC production complex in Halifax.
Studio Black! also has support from Film and Creative Industries Nova Scotia, the Canada Media Fund and Nova Scotia and federal tax credits.
Lunenberg, NS image: GVictoria / Shutterstock.com