TFCA names finalists for best Canadian film prize
Xavier Dolan's Mommy (pictured) will compete against two other films for a $100,000 grand prize at the Toronto Film Critics Awards.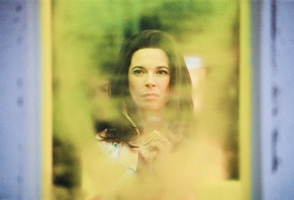 Denis Villeneuve's Enemy, Michael Dowse's The F Word and Xavier Dolan's Mommy will compete for the Toronto Film Critic Association's Rogers Best Canadian Film award.
The winner of the award, which includes a $100,000 cash prize, will be announced at the 2014 TFCA Awards gala in Toronto on Jan. 6. Each runner-up will also receive a $5,000 prize. The organization will also unveil the winner of the Manulife Student Film Award on Jan. 6 which includes a $5,000 cash prize. Piers Handling, who is the 2014 recipient of the Technicolor Clyde Gilmour Award, will also name on Jan. 6 which filmmaker he has selected to receive $50,000 worth of services from Technicolor.
Leading up to the gala, the TFCA also unveiled on Tuesday the winners across a number of categories in the 2014 edition of its awards. Albert Shin was named the winner of the Scotiabank Jay Scott prize for an emerging artist. Shin will be presented with a $5,000 cheque at the TFCA award gala on Jan. 6.
Elsewhere, Boyhood won the best picture award, with director Richard Linklater also named best director. Patricia Arquette was named best supporting actress for her role in Boyhood. Tom Hardy won the best actor award for his part in Locke, and Marion Cotillard was named best actress for her role in The Immigrant.
J.K. Simmons won the best supporting actor prize for his work in Whiplash, and the best screenplay award went to Wes Anderson's The Grand Budapest Hotel. Isao Takahata's The Tale of Princess Kaguya won the best animated feature prize. Ruben Ostland's Force Majeure was named best foreign language film, and Ritesh Batra's The Lunchbox won the best first feature prize. The Joe Fresh Allan King Documentary Award was given to Jesse Moss's The Overnighters.