Karen Walton's Ava Lee novel adaptation lands with CBC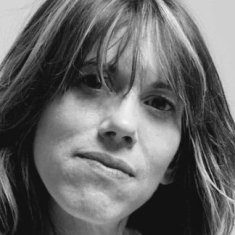 Mirroring the journey of The Book of Negroes, Karen Walton's adaptation of Ian Hamilton's Ava Lee crime novels has landed at the CBC as a limited TV series, via a development deal unveiled Tuesday.
Strada Films originally envisioned a movie franchise for the book series about Ava Lee, a globe-trotting Chinese-Canadian forensic accountant who recovers missing debts.
But now Strada president and co-founder Sandra Cunningham in a statement Tuesday touted the "multi-platform potential" for the literary property as the novels' prequel, The Dragonhead of Hong Kong, heads to the CBC.
Cunningham and Robin Cass will produce the limited TV series, along with Walton.
Lawrence Hill's The Book of Negroes novel was originally to be made by Conquering Lion Pictures into a feature-length movie before it became a miniseries for the CBC and the U.S. BET channel, in partnership with Out Of Africa Entertainment.