How Boxing Cats turned its format into a Swedish hit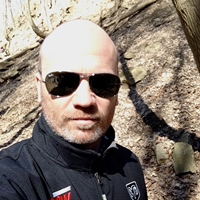 At a time when it is increasingly difficult to get original formats off the ground in Canada, Toronto-based Boxing Cats Productions has found a ratings hit in Sweden with its format original format, Know-It-All.
The original version of the format, Canada's Greatest Know-It-All originally aired on Discovery Canada for two seasons over 2012 and 2013, with a total average audience of one million viewers for season one and 800,000 for season two (repeats included). Season one was developed and produced by both Cream Productions and Boxing Cats, while Boxing Cats produced season two solo.
While Discovery had the original distribution rights for the series, the producers and the broadcaster wanted to take the Know-It-All international, explained Brad Brough, president of Boxing Cats Productions. The parties collectively decided to seek out a third party distributor that specialized in international reality/competition series and formats, Brough said.
A deal was eventually closed with London-based distributor DRG with the goal of the format into the European market.
"They make series very efficiently and aren't scared of new ideas, so we thought that would be a good place to start and see if we can get some traction there," Brough told Playback Daily.
DRG sold the European format rights to Swedish television production company Strix. SVT, Sweden's largest television network, then picked up the format for four one-hour episodes. Once Strix received the greenlight for production, Brough flew over to Sweden to act as a format consultant on the series.
Genikampen (the Swedish name for the format) premiered on Sept. 21 at 8 p.m. and brought in over one million total viewers – a feat in a country with a total population of nine million. The premiere garnered 28.6% share of the Swedish television audience in its timeslot, and won the 15-to-49 demo. Thanks to that success, SVT has greenlit a second season of the show.
Producer Strix also has confidence in the format. The prodco is currently discussing setting up a production hub in Sweden to produce versions of the format for other European broadcasters.
"I think the reason it will travel well is because it has an international theme – people who think they are smarter than the person next to them. There are know-it-alls all across this planet," Brough said.