Could Canada lure Dean Deblois back?
The How to Train Your Dragon 2 writer and director on career momentum, indie animation and why he'd "love to come and make a movie here [in Canada] sometime."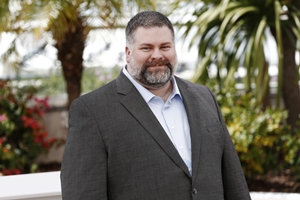 Canadian expat director, writer and producer Dean Deblois is having a good week.
He kicked things off Saturday Dec. 6 by accepting the Trailblazer in Animation award from the Whistler Film Festival for his work on the How to Train Your Dragon trilogy (he co-wrote and co-directed the first film and is currently writing and directing the third), Lilo and Stitch, Mulan and beyond.
And then Thursday, How to Train Your Dragon 2 was nominated for a Golden Globe award for Best Animated Feature.
This is all on top of a year that saw the sequel, which he wrote and directed, reach $609 million in worldwide box office.
So when Deblois arrived at the Whistler Film Festival from California last Saturday, relaxed and happy in a pair of newly acquired winter boots, it's easy to see why. It's good to be Dean Deblois right now.
But despite all the good news, Deblois knows the kind of momentum he's experiencing is a fickle thing in Hollywood. One minute you're the prize-winning director of a $145 million dollar film, the next, someone else is the toast of the town. So his post-How to Train Your Dragon moves will depend, well, on how the third installment goes.
"I've got lots of ideas in the hopper and I even sold a few of them after Lilo and Stitch, but it's a tricky world," he notes. "So much depends on momentum, how hot you are, how new you are, where a project is, how ready it is to go, whether not there are actors who are available to commit to it."
Given all of that, he said, he would be open to coming back to Canada to either work on an animated or live-action film in the future.
"I'm certainly aware of the talent that exists up here," Deblois said of Canada's animation industry. "I applaud it and I encourage it and anything I can do to help I will because I would love to come and make a movie here sometime."
Indie animation isn't easy, but Deblois pointed to the recent success of animated feature copro The Song of the Sea as an example of making modest budgets work.
"It has a simpler style and it's a much less expensive film made for under $10 million dollars, but it's also one of the top early contenders for award nominations" he said. "So that's competing with movies that have budgets of $160 million or $140 million. I think a strong idea and a great execution, and embracing your limitations, is a great way to go. Usually with a less expensive project you can take more risks."
Canada has had recent success with animated films: last year's $40-million copro The Nut Job grossed an estimated $71 million worldwide, and 2011′s $85-million copro Gnomeo and Juliet grossed $173 million worldwide.
"I would take one of those smaller budgets…to make a more personal film," he says of the recent Canadian efforts. "The pressure to perform with a giant budget and a four-quadrant film is certainly stifling and it's almost overwhelming."
His next move might not even be in animation, he says. His 2007 documentary Heima, about the Icelandic band Sigor Ros, remains one of his favourite projects.
"That was one of the most personally joyful experiences I've ever had," he said. "The only people I had to please were the band."
But until that day comes, it's back to the land of a certain Jay Baruchel-voiced Viking named Hiccup and his dragon, Toothless. And if he nails it for a third time, it's a fair assumption to say his legacy in animation will be fairly secure – at least in the minds of kids with pets named Toothless and the adults who are happy to fork over for a theatrical experience everyone can enjoy.
"There is a timeless quality to animation that if those resources and that talent is translated into something that speaks to an audience of all ages and says something original and true, it's almost an instant classic."
Photo: Andrea Raffin / Shutterstock.com