Cineflix Rights takes worldwide rights to Biblical Conspiracies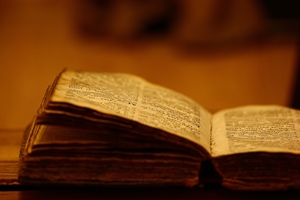 Biblical researcher Simcha Jacobovici and his Associated Producers have inked a distribution deal with Cineflix Rights for its Biblical Conspiracies documentary series.
The four-part series, which focuses on revisionist Biblical theories and uses forensic science to examine historical artifacts, will receive worldwide distribution through Cineflix Media's U.K.-based distribution arm.
The documentaries, which have stirred controversy via the media for their bold claims, have become ripe for distribution to international broadcasters, according to Chris Bonney, CEO rights at Cineflix Media.
"Biblical Conspiracies has already generated a huge amount of media and public interest for its theory about the life of Jesus Christ," Bonney said in a statement.
Biblical Conspiracies debuts in the U.S. on the Science Channel on Dec. 14.
The series was acquired for Cineflix Rights by Lucinda Gergley-Garner, SVP of sales and acquisitions, North America.
- Image courtesy of Shutterstock