Jonathan Williams short film returns as a web series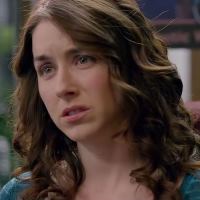 Jonathan Williams directed the short film The Portal, which starred Being Erica's Erin Karpluk and Tahmoh Penikett.
Now, after developing a YouTube and an online following elsewhere for the short film, Williams has started the cameras rolling on The Portal as it expands into a web series, Riftworld Chronicles, now shooting in Toronto.
The online sci-fi/fantasy/comedy about a dimension travelling wizard who gets stuck in Toronto and tries to buy a ticket home again stars Karpluk and Penikett, and this time will stream on CBC Punchline, an online comedy channel.
The web series is a coproduction between First Love Films, Sienna Films and CBC Punchline, and got kick-started when it received key Independent Production Fund coin and got veteran producer Robert Monroe on board to spearhead visual effects.
First Love Films' Laura Perlmutter and Andrew Nicholas McCann Smith are producing.