Martin Katz to turn Foxed! short into animated feature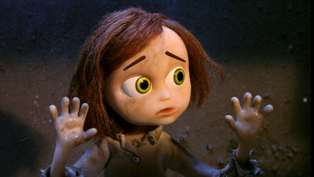 Canadian director James Stewart made a short film with BravoFACT coin last year, Foxed!, that has now become a prototype for an expanded feature from Martin Katz's Prospero Pictures.
Katz has  acquired the worldwide rights in all media to Foxed!, a stop-motion 3D film, with plans to turn it into a theatrical feature with an accompanying Oculus Rift VR experience.
The short, which is available on iTunes in 60 countries after an award-winning run on the international festival circuit, is a coming-of-age story about Emily and the children of Chiswick.
Foxes disguised as people kidnap the children and Emily, who must use their inner strength and group ingenuity to reclaim their town.
Katz told Playback Daily he was immediately taken by Stewart's Emily character, and how she deals with the fearsome foxes.
"She's just so emotionally engaging. I was really struck by how compelling and engaging and sympathetic Emily is," he said.
Stewart did the 3D for Werner Herzog's Cave of Forgotten Dreams. He says his stereoscopic 3D work for Foxed! was a passion project pursued alongside the commercial work he does for his production shingle, Geneva Film Co.
"It's not every creator that can turn that [commercial production] skill into six minutes, creating passion and tension and anticipation for quite a rewarding plot," Katz said.
He is currently talking to international partners about pre-sales for the upcoming Foxed! feature, investment that could eventually be structured as an official coproduction.
But Katz adds animation in Canada is a specialty, even though animated features like Gnomeo & Juliet and others made here are often service work done for Hollywood and other foreign companies.
The animated feature Foxed!, to be written and directed by Stewart, is set for a 2017 release.