Latest Butler Brothers feature to shoot in Northern Ontario
Jared Keeso (pictured) is among four major cast announcements for the action comedy by Brett and Jason Butler.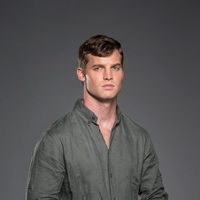 The writing and directing team of Brett Butler and Jason Butler have landed Jared Keeso, Lauren Lee Smith, Ennis Esmer and Gil Bellows for their upcoming feature First Round Down.
The indie action comedy from the Butler brothers' Substance Production is executive produced by Marina Cordoni and will shoot in Northern Ontario in 2015.
First Round Down follows Tim Tucker, a former junior hockey star and hitman who returns home after a decade to care for his brother and leave behind a criminal past. But plans come unstuck when a crazy best friend and the girl Tucker left behind wreak havoc in his new life.
The Butler brothers are best known for earlier movie credits like Mourning Has Broken and Confusions of an Unmarried Couple.
First Round Down will be shopped for pre-sales at the Berlin International Film Festival.