Director of the Year, French-language film: Xavier Dolan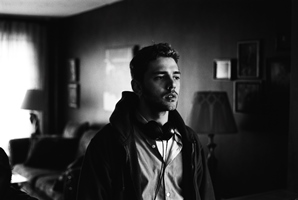 Xavier Dolan is one of Canada's youngest and most successful filmmakers. But it's his work, not his youth that earns Dolan the recognition as Playback's French-language film director of the year.
At 16 years old, Dolan dropped out of college and began working on his first feature, I Killed My Mother (2009). It was not an easy start.
"I was unemployed as an actor and going through a dry spot, transitioning to adulthood in a rather lonely way," he recalls. He then spent years struggling to get his script in front of producers, who were not always kind.
"When I actually got to be on set, after all that time trying to sell myself and my movie, I was filled with a sort of rage [and a sense] of victory that gave me [false] confidence for a director that had virtually no experience directing at all."
But the self-financed film premiered at Cannes, receiving an eight-minute standing ovation and becoming the official Canadian entry to the 82nd Academy Awards for Best Foreign Language Film. Since then, financing films has become somewhat easier for Dolan.
"I'm grateful the [government] agencies and financiers acknowledge that my movies were given attention mostly on the festival circuit, and abroad, and didn't only consider my sometimes-sorry domestic box office," he says.
Previous to the release of Dolan's most recent film, Mommy, the domestic box office run for his films in Quebec range from $340,692 for Tom at the Farm (2013) to $995,196 for I Killed My Mother.
Laurence Anyways (2012) took in $428,922 for its entire run and Heartbeats (2010) earned $507,955. Mommy, on the other hand, took in $471,902 in its opening weekend in Quebec alone. On Oct. 16, Mommy surpassed $2 million at the Canadian box office.
In France, where it was distributed by Diaphana Films – and included a partnership with chic street brand Agnes B, which even made Mommy necklaces – the film took in $340,171 in its first week, outperforming the entire run of any of his four other films released in that country.
Prior to its theatrical release, Mommy won the Cannes Jury Prize (shared with Jean Luc-Godard's Goodbye to Language) and is Canada's official submission to the 2015 Oscars. But Dolan knows all too well that acclaim (and awards) don't necessarily translate into packed theatres.
"Neither awards nor public recognition can convince people to leave their basement, take their car, park it on the street and go to your movie," he states. "The movie speaks for itself. The trailer, what people say on the street, at work and at family dinners are the true impetus," says Dolan.
But Patrick Roy, the president of Mommy distributor Les Films Sèville, (which has distributed all of Dolan's films since 2010′s Heartbeats) says the box-office buzz-building for Mommy started with Cannes.
"It was, from day one, what we were hoping for – it was the first step," Roy says of the Cannes experience.
The seaside screening kick-started a marketing campaign designed to build up anticipation and word-of-mouth for the film. A North American premiere followed at Telluride followed by a Canadian premiere at TIFF. Then, after the film festivals, the movie's trailer and poster were launched to increase momentum.
Mommy's theatrical release was also planned to build momentum: opening first in Montreal, then Toronto and then Vancouver. The film's American distributor, Roadside Attraction is holding Mommy's U.S. theatrical release until an undetermined date in 2015.
Dolan intends his next project to be The Death and Life of John F. Donovan, an English-language film and a possible Canada-Europe coproduction. The film is about an American movie star who secretly corresponds with an 11-year-old in England; Jessica Chastain is rumoured to have been cast as the editor of a gossip magazine.
When asked the budget for the Donovan project, Dolan quips: "Four thousand billion. For the costume department."
While clearly there are some things Dolan prefers to keep to himself, the joke does reveal a key aspect of his appeal: whenever Dolan does, it always looks good.
Photo credit: Shayne Laverdiere