CMF invests $11.8M across 24 digital projects
The investments are the latest from the industry fund's experimental stream.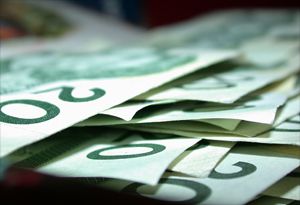 The Canada Media Fund has awarded $11.8 million to 24 interactive digital media projects in its experimental stream.
The latest CMF coin is going to 16 games, five interactive projects, one social media platform and two software applications.
Montreal-based Zone3 received $751,904 for LOOV, an interactive sexuality education app for iPad and Android devices aimed at children 7 to 14 years of age, and the CMF invested $1 million in Terracosm, Toronto-based Digital Howard's interactive app-based sci-fi game.
Other recipients include Gatineau-based Universe Projects getting $998,219 for VoidSpace, an online multi-player role-playing game, and Montreal's Behaviour Interactive receiving $1 million for Dead by Daylight, a slasher thriller built for consoles and computer play.
Other games getting CMF support include $550,000 for Agro, from Montreal's Tuque Games, a PC game that encourages players to build up their arsenal to protect their home with varied weapons as the world in 2025 is left to fight for food, water and survival.
A full list of the latest 2014-2015 experimental stream recipients is available on the CMF site.