ACTRA, Equity renew reciprocal agreement for digital tech
The renewed pact comes ahead of ACTRA negotiating a new labour deal with the CMPA in 2015. (ACTRA and Equity representatives pictured.)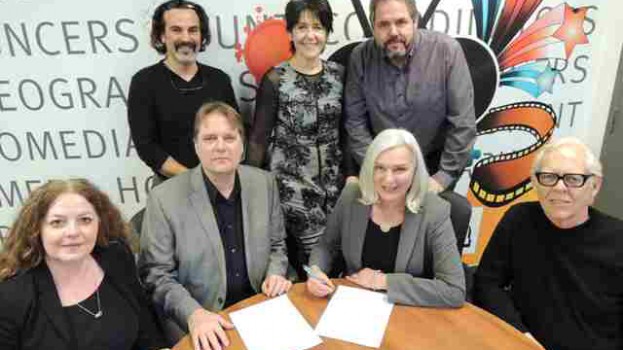 Canadian actors union ACTRA has renewed its reciprocal agreement with Canadian Actors' Equity Association for the emerging digital age.
The new pact follows discussions between both unions on adapting the relationship between ACTRA and Equity to meet the challenges of new technologies in the production and distribution of next-generation media product.
The latest agreement also comes ahead of negotiations on a new labour deal between ACTRA and the Canadian Media Production Association (CMPA), representing  indie producers, in 2015.
The updated reciprocal agreement between ACTRA and Equity aims to make it easier for members from either union to do work in recorded media and live theatre, among other issues.
ACTRA represents 22,000 members across Canada, while Equity represents another 6,000 performers, directors, choreographers, fight directors and stage managers working in theatre, opera and dance countrywide.