NSI sees significant jump in online film fest entries in 2013-14
The festival's success has prompted the NSI to examine a greater focus on under-10-minute shorts, CEO John Gill (pictured) told Playback Daily.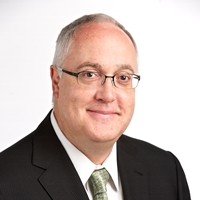 The National Screen Institute's online short film festival saw substantial growth in applications in 2013-2014, prompting the organization to evaluate if it should put more focus on super-short formats.
While the online film festival has been running since 2008, it typically only received a few hundred applications a year. In previous years, the festival received around 300 applications total. This year, the NSI received nearly 1,000 submissions for the festival.
The slew of entries means the NSI is now programming five short films per week for its festival instead of two, with the selected films appearing on the organization's website. The online short film festival runs year-round, and the NSI awards cash prizes four times throughout the year.
NSI CEO John Gill partially credits the recent growth in the program a new rule allowing films in the fest to qualify for Canadian Screen Award nominations, and as well to a simplified online application process.
He also credited the work of NSI Online director Liz Hover to promote and build the festival and bring additional sponsors on board, such as Shaw Media, Telefilm Canada and Netflix.
"We realized that we had a little gem there, and we have put a lot of work into it," Gill told Playback Daily of the festival. The NSI has continued to move more into the digital space this year, including offering a web series training program via partnership with Telus' Storyhive competition.
The organization is also looking at whether there is an appetite for more programming focused on short films. While the NSI has typically set its "short film" benchmark around the 10 minute mark, Gill said, there are discussions underway to see if the organization should focus more on even shorter films that are better suited for an online audience.
"It's something we've been discussing for both new and perhaps existing programs that create short programs, but it's early in that process and we haven't made any firm decisions. We're exploring all possibilities when it comes to programming and formats," Gill said.
He also noted that shorter films make more financial sense for some filmmakers.
"When you are looking at participants who are self-financing things, does that improve a budgetary figure for them too?" Gill said.