Faded glory: The state of film in the digital world
From Playback magazine: Why the near-complete collapse of film post-production and projection may spell the end of motion-picture-film shooting in Canada.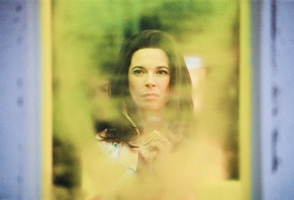 Although the aesthetic of motion-picture film is still preferred by some cinephiles and moviemakers, the industry that supports the format is facing stark realities in Canada and the U.S.
Digital shooting and exhibition have made film nearly obsolete, and while some directors still insist on shooting film, the long-term availability of stocks and processing services is in doubt.
This summer, a group of A-list Hollywood directors including Quentin Tarantino, Christopher Nolan and J.J. Abrams banded together to convince – some might say strong-arm – the major studios to commit to enough film processing to keep Kodak from shuttering its Rochester, N.Y., film-manufacturing plant.
While Canadian directors don't hold that kind of clout, several high-profile Quebec filmmakers, including Xavier Dolan, Stéphane Lafleur and André Turpin, continue to shoot on film. Dolan is even considering the rare high-resolution 65mm format for his next project, The Death and Life of John F. Donovan.
But things can get interesting when artistically motivated directors and DOPs meet the financial realities of producers tasked with managing budgets.
Micro_scope producer Luc Déry estimates that capturing an indie feature on film costs about $100,000 more than digital just for stocks, processing and post-production. But on the upcoming micro_scope production Endorphine, he and producing partner Kim McCraw respected the wishes of the film's director Turpin and its cinematographer Josée Deshaies to shoot on film.
"Endorphine is dreamy and moody and we feel film conveys that so much better. We said, 'We should do it on film, because this might be the last one,'" Déry says.
Turpin, who is also Dolan's go-to director of photography, has only worked on features shot on film in his 20-plus year career.
"Very bright images like snow, skies and blown-out windows are really difficult to obtain on digital. Those uncontrollable situations still look much more natural and beautiful on film," Turpin says.
They process stock at Montreal's Vision Globale, the last Canadian Kodak-certified facility offering 16mm and 35mm negative processing and 35mm release printing. But the lab's business is waning. This year it has processed a couple of features and several shorts. It was servicing Haven, but the Entertainment One series switched to digital capture from 35mm for its fifth season. Just a few series are shooting film these days, including atmospheric, award-winning specialty fare such as The Walking Dead, True Detective and American Horror Story.
"That cut down our business by about 40%," says Paul Dion, the lab's director of operations, on losing Haven. Whereas Vision Globale previously ran three eight-hour lab shifts per day and operated on weekends, it is now down to one shift per weekday, sending its operators to work in other departments such as storage.
On Nov. 13, Quebecor Media subsidiary TVA Group announced it will acquire Vision Globale's assets, including the Mel's Cité du Cinéma soundstages, for $118 million, pending Competition Bureau approval. It is unclear what effect this will have on the lab.
Meanwhile, Vision Globale is fielding inquiries from Hollywood and international copro projects looking to shoot in Montreal, and pressing them to commit to film. "If clients don't show up, we'll have to evaluate whether we'll keep the lab open beyond the beginning of next year," Dion adds.
If not, that could spell the end for film-based Canadian productions, as options for processing in North America are disappearing. In December, Film Lab NY, a joint venture between Technicolor-Postworks and Deluxe, will shut its doors, leaving, according to a Kodak listing, fewer than 10 labs scattered across the U.S. that can process 35mm negative, and some of those are boutiques without the capacity to service feature films.
Technicolor and Deluxe shuttered their Canadian labs a couple of years ago.
"Is film still valuable for our motion picture industry? No, it's not," says Louis Major, VP Technicolor Creative Services Canada. He notes that every project for which his shop has provided front-end services in the past 24 months has captured digitally.
"We don't even mention film. We're a digital company now," he adds. He says that although prospective post technicians and artists today possess digital skills that may help land employment, "Color science is at the heart of our post offering, and the move from film to digital has not changed the importance of having highly skilled colorists for broadcast and film projects."
When Deluxe closed its west-end Toronto facility, it exited a lab business in which it had been active locally since the 1960s. "The economics and the demand no longer made sense," says Dan McLellan, EVP of Deluxe Toronto.
While film jobs have been lost, digital ones have been created, and Deluxe Toronto is hiring more graduates from local colleges and universities. It has a data input/output department created in the last three years that employs six full-time staff, and 15 employees dedicated to encoding content for platforms such as iTunes and Google, replacing videotape operators, since the tape format, like film, is also fading.
Film projectors winding down
What ultimately hurt film shooting is the widespread adoption of digital projection.
According to the National Association of Theatre Owners, as of May, 94% of U.S. screens had switched from 35mm to digital projection, and the situation is similar in Canada. Cineplex Entertainment, which commands a 77% share of Canadian exhibition, completed its digital conversion in 2012.
"Digital projectors provide a consistent and crystal-clear presentation, have fewer maintenance issues and allow greater programming flexibility," explains Mike Langdon, Cineplex's director of communications, of the switch.
Meanwhile, Hollywood studios had long pushed for digital projection and the savings in bypassing the production and shipping of bulky film prints. Across its 161 locations, Cineplex has only a couple of operable 35mm projectors at Toronto's SilverCity Fairview Mall, a rarely used 70mm system at its Varsity location and nine of its 20 large-format IMAX screens able to roll film.
Few film prints are being struck for titles distributed in North America and Western Europe, although markets such as South America, Asia and the Middle East, where the transition to digital projection is not complete, still require them.
Following a 90% drop in demand for release-print stock, Fujifilm, previously Kodak's main competitor, discontinued its 16mm and 35mm camera negative in March 2013 after servicing the Hollywood feature American Hustle. It simply was no longer profitable to keep the manufacturer's film production lines running. And so the infrastructure began to crumble.
"Acquisition on film is gone. The train has left," says George Gush, California-based technical sales manager for Fujifilm's North American motion picture group. The company still offers black-and-white Eterna-RDS recording film for long-term archiving, as film is considered the superior medium for preservation.
Projects currently originating on film go through a digital postproduction pipeline, although Technicolor and Deluxe say they haven't handled any in recent memory. Most theatrical and TV dramas now shoot on the Arri Alexa and Red Digital Cinema cameras, which record to SxS cards or built-in camera codecs, allowing crews to shoot continuously without the frequent magazine changes and cost concerns of film stock. The cameras also perform well in low-light conditions, cutting down the need for big, time-consuming lighting setups.
Montreal cinematographer Yves Bélanger shot director Jean-Marc Vallée's last two features, Dallas Buyers Club and Wild, on Alexa cameras, and has no nostalgia for the past. He and Vallée pride themselves on shooting efficiently with few or no movie lights at all. Whereas the average studio movie costs upward of US$50 million, they have brought in the aforementioned titles for US$4.9 million and around US$15 million, respectively.
"Everything was so complicated with 35mm. People on set would be nervous because of the costs, the day would move slower and we'd do fewer shots. Now, the way Jean-Marc and I work with the digital camera, we need fewer people, we do more shots and no longer work 15-hour days," Bélanger says from New York, where he and Vallée are shooting Demolition starring Jake Gyllenhaal. "We're liberated now."