Nadia Litz's The People Garden casts lead, rolls cameras
Who's that girl? The model/actress with the famous surname is top-lining the indie from Scythia Films, Aiken Heart Films and JoBro Productions.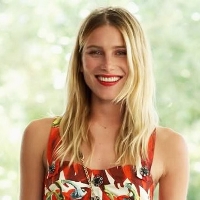 Nadia Litz has found a lead for her second feature film, The People Garden.
Model/actress Dree Hemingway has filled the role of an actress named Sweetpea who goes to Japan to break up with her rock star boyfriend. When he goes missing, Sweetpea meets a young man in a forest who helps her look for her boyfriend.
The People Garden has started production on Vancouver Island.
The script by actress-turned-director Litz received the audience prize at the 2013 Toronto International Film Festival Studio's inaugural Screenwriting Lab.
Hemingway, looking to get out from under the shadow of great-grandfather Ernest Hemingway in Hollywood, starred in Sean Baker's Starlet and Noah Baumbach's While We're Young.
The People Garden is produced by Scythia Films, Aiken Heart Films and JoBro Production.
Mark Gingras and Lon Molnar are executive producing.
The film is financed in part by Telefilm Canada and the Northern Ontario Heritage Fund.