eOne ups Margaret O'Brien to EVP, corporate development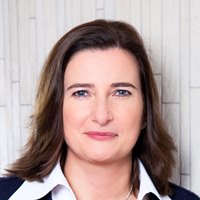 Margaret O'Brien has been appointed to the newly created role of EVP corporate development at Entertainment One, the company announced Tuesday.
O'Brien most recently held the position of president, Canada and COO of eOne Television. In her new position as EVP corporate development, she will be responsible for overseeing eOne's M&A activities across the company and will continue to be based in Toronto. O'Brien will to hold on to her existing responsibilities on the TV side until eOne finds a new head for its TV business in Canada.
O'Brien first joined eOne in 2008 when it acquired Barna-Alper Productions. eOne has closed a number of deals in the television space during O'Brien's tenure as president, Canada and COO for eOne Televison, including expanding the company's factual television focus with the acquisitions of Paperny Entertainment and Force Four Entertainment.
O'Brien also worked on the eOne-Secret Location deal, which saw eOne take an equity stake in the interactive agency.