Cameras roll on Igor Drljaca's The Waiting Room
Drljaca (pictured) and his prodco TimeLapse Pictures is partnering with Gearshift Films and YN Films to produce The Waiting Room, currently shooting in Toronto.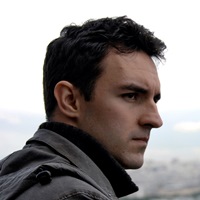 Production is currently underway in Toronto on The Waiting Room, the second feature film from writer/director Igor Drljaca.
The Waiting Room is in both English and Bosnian, and tells the story of an actor from pre-war Bosnia struggling to make ends meet and revive his acting career after he moves to Scarborough, Ontario. Bosnian actor Jasmin Geljo stars in the film. The film is shooting mostly on location in Toronto, with one day to be shot in the city's Pie in the Sky studio, Drljaca said.
A distributor has not yet picked up the project, which Drljaca said he expects to be completed in full by late spring or early summer. Depending on when the film is completed, Drljaca said he would ideally like to see The Waiting Room premiere at the Toronto International Film Festival, or at an international A-list festival followed by a spot in TIFF.
Drljaca said he would like to see a distributor who specializes in art house dramas pick up the film, although he notes that the comedic elements in The Waiting Room could make it work for a crossover audience.
Drljaca declined to provide details on the budget for the film, but did characterize it as "low budget." The Waiting Room received financial support from Telefilm Canada, the Canada Arts Council, the Ontario Arts Council and The Harold Greenberg Fund.
The Waiting Room is produced by Drljaca and Albert Shin's shingle TimeLapse Pictures, along with YN Films and Gearshift Films. Borga Dorter and Jordan Barker of Gearshift Films are also serving as producers on the project, along with Munire Armstrong of YN Films.