TIFF unveils its top 10 Canadian festival movies for 2014
The latest works by David Cronenberg, Xavier Dolan and Sturla Gunnarsson are set to screen as part of the annual homegrown movie showcase at Bell Lightbox. (Monsoon pictured)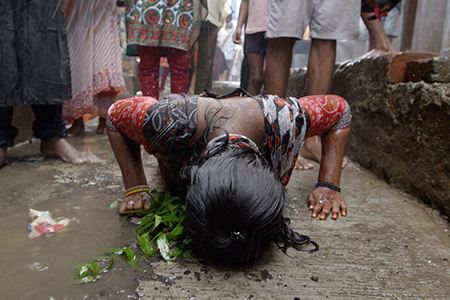 The Toronto International Film Festival has picked its top-10 Canadian movies for 2014, leading off with two Cannes breakout titles, Xavier Dolan's Mommy and David Cronenberg's Maps to the Stars.
Also making the cut for this year's January showcase of Canadian movies is Maxime Giroux's Felix & Meira, TIFF's best Canadian movie winner this year, Albert Shin's In Her Place and two documentaries, Sturla Gunnarsson's Monsoon and Harold Crooks' The Price We Pay.
TIFF also booked into the top-10 festival the Quebec films Corbo, by Mathieu Denis, Stephane Lafleur's Tu Dors Nicole, Marie-Hélène Cousineau and Susan Avingaq's Sol. Andrew Huculiak's Violent, which screened at Karlovy Vary, San Sebastian and Vancouver, was also selected for the Top Ten Film Festival.
The top Canadian festival shorts that will be featured during TIFF's annual event include Elle Maija Tailfeathers' Bittos, Kevan Funk's Bison, Randall Lloyd Okita's The Weatherman and the Shadowboxer, Scott Brachmayer's Kajutaijuq: The Spirit That Comes and Sol Friedman's Day 40.
The Top Ten Festival, to screen the homegrown features at Bell Lightbox from Jan. 2 to 11, 2015, also introduced Student Shorts, which includes Alexander Mainwaring's Dinner Time, Yassmina Karajah's Light, and Pui Ka Wong's Tomonster.
The TIFF event will also feature an industry day of panels and sessions on Jan. 8, and in-depth conversations with Keanu Reeves and Sandra Oh.