Frantic Films taps Graham Ludlow to boost scripted TV slate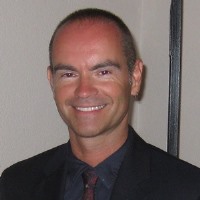 Canadian indie Frantic Films has hired Los Angeles-based development consultant Graham Ludlow to help boost its comedy and scripted TV slate.
Ludlow will seek out new scripted material for Frantic, deal with Canadian and American talent in Los Angeles and help fund project development.
Credits for Ludlow, who grew up in Vancouver before moving to the U.S., include the Lionsgate/WWE Films feature The Condemned and three TV movies for CTV and Lifetime.
He also wrote the 2008 Lifetime movie Storm Cell, which starred Mimi Rogers.
Winnipeg-based Frantic, which also produces branded content and movies, is best known on the TV front for series like the Food Network series Pitchin' In and The Opener.
The prodco's comedy series include live shows from The Winnipeg Comedy Festival and scripted shows like Todd and The Book of Pure Evil and Men with Brooms.