Women in the Director's Chair 2014 participants announced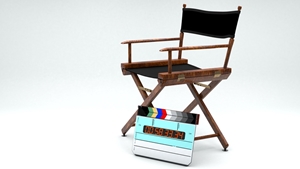 Reem Morsi, Rebecca Gibson and Kirsten Carthew are among the eight women selected to participate in the 19th edition of the Women in the Director's Chair (WIDC) program.
The WIDC program offers professional development to a group of female directors to advance their screen projects, careers and skills. This is the first year the Whistler Film Festival and the WIDC program have collaborated, with participants receiving an industry pass to the festival.
Over the next two months, the WIDC participants will further develop their web series and feature films through the program. The program finishes with a technical creative master-class at The Banff Centre. The WIDC program also connects the directors with potential industry collaborators and professional actors and technicians.
This year's class of WIDC participants include Carthew with her feature film Prototype, Gibson with her feature Jane Garbage,  Morsi with LIPS, Renuka Jeyapalan with Sex with a Perfect Stranger, Simone Stock with Black Horse, Kate Kroll with One.Last.Stop, and Loretta Todd with Monkey Beach. Jenna MacMillan has also been selected for the program with her web series Gran Bandit.
Writer/director mentors participating in this year's program include Katrin Brown, Lulu Keating, Deanne Foley and Gail Harvey.
The Whistler Film Festival runs from Dec. 3 to Dec. 7.
– Director chair image courtesy of Shutterstock