Orphan Black adds cast for third season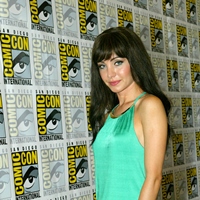 Canadian actors Kyra Harper, Earl Pastko, and Ksenia Solo have joined the third season shoot for Orphan Black.
The third season of Orphan Black, comprising 10 new one-hours, will debut in spring 2015.
Solo is to play Shay, a holistic healer and new friend to Cosima, played by lead Tatiana Maslany.
Harper will play Dr. Coady, a ruthless doctor and military adviser, while Pastko joins the Temple Street Productions drama as Bulldog, a violent personal bodyguard.
Announced last week was the addition of Canadian actor Justin Chatwin as well as James Frain (Intruders) to the breakout clone drama on BBC America and Space.
The series is executive produced by Ivan Schneeberg, David Fortier, Graeme Manson and John Fawcett.
Image: CarlaVanWagoner / Shutterstock.com