ComedyCoup enters the homestretch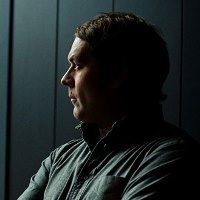 The CineCoup Media-CBC TV pilot accelerator ComedyCoup has narrowed its almost 300-strong field down to five, with the final showdown set for the Whistler Film Festival on Dec. 6.
Making the final cut is: Graham Clark: Wilderness Man from Dan Barham, Josh Loewen and Graham Clark; Charlie and Yoni, #LifeAfter30 from Jessica Hinkson, Lucie Guest and Amelia Wasserman; Dépflies from Erin Hall, Alain Mercieca and Danny Belair; Wharf Rats from Jason Arsenault, Robbie Carruthers and Dennis Trainor and HumanTown from Kajetan Kwiatkowski, Daniel Doheny and Kane Stewart.
ComedyCoup is the second edition of the CineCoup Media content-accelerator model, in which teams compete to gain social media support and fan followings for their fledgling projects. Winning teams receive financial, production and distribution support for a final product. ComedyCoup is for comedy projects, while CineCoup's first round was for feature films.
The grand ComedyCoup prize is $500,000 in production financing and a half-hour special on CBC. The teams have been drumming up support for their projects since Oct. 2, 2014.
With the CBC promotion and the overall accessibility of the format and genre, the ComedyCoup project is outpacing its CineCoup predecessor in engagement stats by a fairly wide margin, CineCoup Media reports.
Two hundred and eighty projects/teams signed up to compete for the TV special prize, compared to 90 for CineCoup's first round. The site has seen a 40% increase in unique visitors in roughly half the time (seven weeks vs. 12 weeks) and there has been an almost twofold increase in fan registrations. Twitter engagement has increased by 40%.
The project has also seen a higher skew toward female participation in its audience, ComedyCoup's audience is currently skewing 58% female versus 42% male, while CineCoup's was almost evenly split at 49% female and 52% male. Both programs saw 60% of their audience fall in the 18-to-24-year-old demo.
According to CineCoup founder and CEO J. Joly, the biggest difference CineCoup has seen between the two programs is deeper engagement and a more positive sentiment overall from the comedy creators and their fans.
"It felt like a tighter, more supportive ecosystem," he explains. "We attribute this to the fact that CineCoup creators could take part with any kind of feature length project, be it a doc, drama, horror, etcetera. Thus more niches formed around tastes; for example, folks that like docs do not necessarily like horrors. ComedyCoup was focused 100% comedy, so there seemed to be more overall camaraderie and enthusiasm in general as everybody was solving a common problem – making the funniest show they possibly could."