New cast for Netflix/City drama Between revealed
The original series is shooting in Toronto, with iCarly star Jennette McCurdy (pictured) in the lead.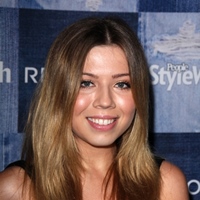 Krystal Nausbaum, Ryan Allen and Brooke Palsson have joined Jennette McCurdy on Between, the survivalist thriller to debut on Netflix, City and shomi.
Also added to the talent lineup for the Canadian drama now shooting in Toronto are Shailyn Dixon, Kyle Mac, Jordan Todosey and Shailene Garnett.
The first six-episode season of Between is directed by creator and writer Michael McGowan and Jon Cassar.
The Canadian drama will debut on City and SVOD shomi in Canada and on Netflix's expanding territories outside of Canada. Between will then stream on Netflix Canada one year after the initial bow.
The series portrays a town under siege from a mysterious disease that has wiped out everybody except those 21 years old and under.
As the government quarantines the town, its young people, mostly in high school, must decide how to survive, with competing factions emerging.
The series comes from Don Carmody Television, with Elevation Pictures selling the series outside of Canada.
McGowan executive produces Between along with Don Carmody,  David Cormican and Naveen Prasad.
Image: Helga Esteb / Shutterstock.com