Corus to up its investment in owned content
During an investors presentation, Corus Entertainment COO Doug Murphy said the company will focus on developing and owning more of its unscripted factual content.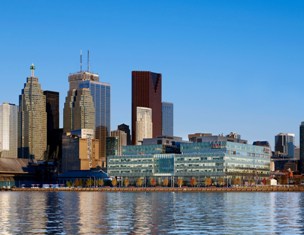 High-end dramas may be dominating elsewhere, but Corus Entertainment is making a big bet on reality shows it owns.
"In the future, Corus will own more of this hit unscripted reality content," Corus COO Doug Murphy told his company's investors day presentation after the success of W Networks' Property Brothers internationally.
Corus is bucking the trend towards new channel-defining specialty dramas like AMC's Breaking Bad and Netflix's Orange is the New Black.
Reality shows for its women and family channels, by contrast, are cheaper to produce and own.
"The investment levels for these types of shows is on par with what we are comfortable with in our kids animation business," Murphy said. "By owning more of this content, Corus can maximize the value of these hit shows."
Corus relies on its Nelvana subsidiary to develop, produce and distribute content, mostly on the kids and family programming front.
Corus last week unveiled a development slate of five new reality series, including Temple Street's Restaurant Revolution and Tricon Films & Television's Mad House, where 10 couples compete in a home reno contest to get their mortgage paid off.
Murphy said he saw growing demand by online platforms for unscripted reality shows at MIPCOM last month, adding that they can be sold internationally as foreign language dubs of the original domestic version.
He recalled the Spanish language version of Property Brothers doing well in the Latin American market, saying "that's when the light bulb went off for me."
Corus can also sell the format rights to foreign broadcasters.
"The growth of these audiences globally on these proliferating digital platforms renders hit content more and more valuable in years to come. It is a very bullish environment to be a content owner," Murphy argued.