XYZ Films takes NA sales rights to Jamie Dagg's River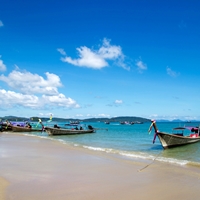 Los Angeles-based XYZ Films has acquired the North American sales rights to Canadian writer/director Jamie Dagg's upcoming thriller River.
No word on casting for Dagg's debut feature, which is to start shooting in Laos and Thailand in January 2015.
The Canadian indie is produced by Toronto post house RedLab Digital and Know Rules Media. Mattie Do of Lao Art Media will shepherd the film shoot in Laos. Brillstein Entertainment's Jai Khanna is executive producing.
Lauren Wilson of Dousette Wilson LLP negotiated the distribution deal on behalf of the filmmakers with Todd Brown, head of acquisitions at XYZ Films. Toronto-based Redlab Digital, a full-service post-production house, has credits that include Resident Evil: Retribution, Pompeii and Total Recall.
River follows an American volunteer doctor who regroups on an idyllic island after a surgical error causes a 10 year-old girl's death, only to accidentally kill a man sexually assaulting a local Laotian woman.
Film credits at Know Rules Media include the crime drama Burning Daylight, starring Robert Knepper, and Hacker, starring Callan McAuliffe, Lorraine Nicholson and Clifton Collins Jr.
- Thailand image courtesy of Shutterstock