When transmedia crosses over to audience engagement – Part 2
In part two of our series on Merging Media 5's Digital Extensions Story Lab, participants looking to win over TV fans of The Red Room learn there's no easy on-ramp to digital glory.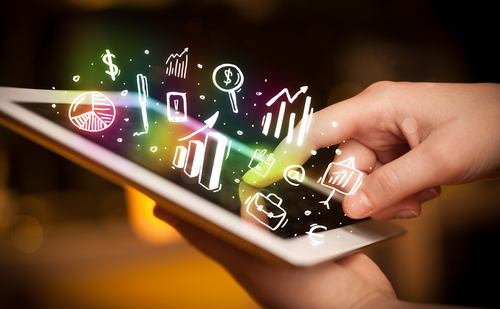 This is part two of a three-part series on Merging Media's Digital Extensions Story Lab: read part one here.
It's late afternoon on the first day of Merging Media's Digital Extensions Story Lab and four competing teams busily brainstorm on how to engage fans of SundanceTV's The Red Road drama with one swipe or click of a button.
In one group, they're at the "dirt level," mapping out a potential storyworld, its themes and facts, with an eye on Junior Van Der Veen, a young character in the cable drama in a star-crossed romance with his high school classmate, Rachel.
"If he's a heartthrob, let's get them beyond the surface crush to deeper engagement," says one Story Lab member to the team.
The task at hand, as introduced in part 1 of this series, is creating a digital cross-platform experience to engage fans of The Red Road between seasons. And in the story-centric world that is transmedia, talk of multiplatform uses is mixed with moments of caution.
"Get to the heart of the storyworld: what are the core values and what are fans connecting with?" Story Lab mentor Robert Pratten, CEO of Transmedia Storyteller, tells the four teams.
In another group, team members decide whether their goal is to get new fans invested in The Red Road, or existing fans more deeply engaged.
As the teams scramble to make new decisions, create Facebook pages and Twitter accounts, give their pitch more visual oomph, or come up with a whole new storyworld, the trick is to find the right audience at the right time.
Here Storycentral CEO Alison Norrington, who hatched the Story Lab and guides its participants, tells them that audience engagement and collaboration is key to success in transmedia.
"We're in a time of social media, where nothing is hidden and those shows that have a dialogue with fans do best," she says.
But Norrington also warns against assuming Red Road fans will actually consume what content is put online.
Of course, you can mitigate against rejection by allowing the audience a degree of participation, interaction or collaboration in the storyworld.
"The mythology has to be really well defined because you want the audience to behave in the parameters of the storyworld you built," Brian Seth Hurst, CEO of The Opportunity Management Company, recommended. He calls transmedia "creative management," not social media management.
"The audience has something at stake, once the fans have an investment in the content," Hurst added.
As the teams hone their many ideas into one they can eventually pitch to the Story Lab jury, storyworlds are coming into shape.
There's much discussion about what motivates characters in The Red Road, their Native customs and genealogies, or introducing a local police officer or the next tribal chief as new storyworld characters.
Another emerging storyworld trope is using the image of a road for gaming and role-playing, as audiences are invited to make moral choices and come to decisions to be measured and rewarded. The stakes are high, not least because this is less master class than a hothouse for next-generation content to engage fans of The Red Road between seasons.
Transmedia mentors are on the sidelines, offering advice and guidance, leaving the competing teams challenged to develop a cross-platform experience around the SundanceTV series.
Joerg Bachmaier, EVP of international production at BBC Worldwide, insists their digital extension must match the quality of The Red Road cable drama itself to get audiences on board for the cross-platform ride.
"The fans will not forgive you if the story doesn't make sense. There's no second chances if there's no bridge between the first and second seasons," he warned.
In the third part of this transmedia series, we find out whether the final hotseat pitches by the Story Lab participants meet the goal of having harnessing storytelling and technology to drive participation and loyalty for Red Road fans.
- Image courtesy of Shutterstock