Timothy Yeung's 90 Days wins best Canadian film award at Reel Asian
The pan-Asian film festival jury gave an honourable mention to Leftover, by Canadian director Daniel Yong. (90 Days pictured)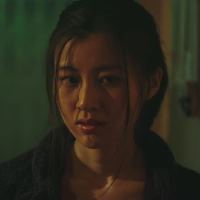 Timothy Yeung's short film 90 Days, a look at seedy Hong Kong through the eyes of a young Chinese woman, earned the best Canadian film award at the Reel Asian International Film Festival.
"We were drawn into the story from the first scene and touched deeply by the sensitivity in which the director transported us into the world of underground prostitution in Hong Kong," the Reel Asian jury said in a statement citing the Toronto-based director for the award.
The jury gave an honourable mention to Leftover, by Canadian director Daniel Yong.
The Animasian award went to Rainy Days, a Canada-Latvia coproduction by director Vladimir Leschiov, while Elisha Limwon the WIFT-T award for 100 Crushes: The Tie, another Canadian film.
The 18th annual pan-Asian film festival gave its top audience award to director Ryan Moore for Manny, a boxing documentary from the Philippines and the U.S.