Rogers courting startups
The telco has launched Rogers Ignite to help discover and attract companies with innovative products and services.
Rogers is streamlining the way tech companies pitch it their products and services as the telco races to keep pace in a rapidly evolving market.
The company has launched Rogers Ignite, a program seeking to lure companies of any size and from anywhere in the world to pitch their ideas.
"The rate of innovation happening around the world is so much faster than what we can, as Canadians, rely solely on us developing on our own," says Rob Switzman, VP of Innovation and head of Rogers Ignite (pictured, left). "This is a way to bridge between great Canadian assets – networks, brands and publications, both physical and digital – and be the company that brings the best technology, platforms and services from around the world and introduce them to the Canadian market."
The program has a dedicated team of five who comb through submissions made through an online portal. In the past, Switzman says companies wanting to work with Rogers may have had difficulty getting connected with the right department, due in part to the size of the company, as well as technology blurring the lines of who has ownership over certain products and services.
Rogers Ignite looks across the telco's businesses and ensures companies get connected with the right people.
"My job is to make sure everyone gets a clear voice to pitch their concepts so that we actually look at it," he says. "Our group is well-versed in what the needs of Rogers are and then we have relationships throughout the company."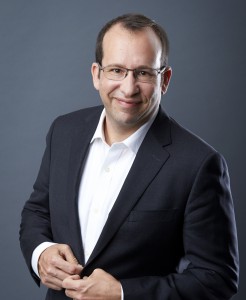 For Rogers' media division, Switzman (pictured, left) says the company is looking for products that will "help us transform our current businesses.
"What we want to make sure is the products and services we offer today are still going to be relevant to our customers in the next three to five years."
He says initiatives, including its digital mag offering Next Issue, its SVOD service Shomi or its NHL Game Centre Live platform are examples of how the company has been evolving on the media side, expanding how it delivers content. It would be interested in companies with technology for similar platforms, as well as proposals for new advertising models for the digital world.
Depending on the opportunity, Rogers is prepared to strike licensing agreements, invest in companies or acquire them, he says. A pilot project launched about four months ago received about 100 applicants, with some of them now "coming out the other end" and entering into discussions with various aspects of its business to be part of the program, he says.
Rogers is building relationships with associations and innovation labs like Mars in Toronto, NYC Media Labs and global wireless association GSMA. It is also trying to build partnerships in global markets like Asia, Silicon Valley and Israel.
- Main image via Shutterstock
- From Media in Canada