Is 2014 the year Canadian movie viewing habits changed forever?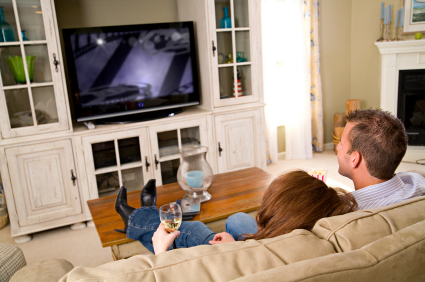 The indie film business knows big ups and downs these days.
Just ask Telefilm Canada, which saw Denis Villeneuve's Enemy, a movie it backed, sweep the Canadian Screen Awards, and Louise Archambault's Gabrielle earn the audience award at Locarno.
At the same time, Telefilm Canada's success index, used to measure how well its film portfolio is doing, saw its commercial and cultural components dip in 2013, in part because of lower year-on-year domestic box office and international sales, even as the industry sub-index rose on more coproductions, according to the 2013-14 annual report.
So as indie film moves ever closer to the evolving intersection of creation, technology and distribution, Telefim has been busily asking Canadians how they choose the movies they watch and on which platforms.
And for those looking for a road map for the shifting landscape of indie film, Dave Forget, director of business affairs and certification at Telefilm, has surprising findings coming out of recent focus groups in Sherbrooke, Montreal, Toronto and Vancouver.
Canadians surveyed report viewing slightly fewer films – 78 on average viewed in 2014, against 85 films in 2013 – as cinema costs bite into family budgets and edgy cable dramas increasingly compete with indie film for the attention of audiences.
But the vast majority of film viewing, or 81%, takes place in the home, with live TV channels as the biggest platform.
"[TV] is still the place that people see films," Forget told Playback Daily, adding that live TV is followed by PVR, VOD, Netflix and streaming sites.
Films watched live on TV monthly has remained stable, according to Telefilm survey results, but weekly viewing on the same platform is in decline, from 49% in 2012 to 30% in 2014.
DVD and Blu-ray use for film viewing has also declined, as audiences increasingly migrate to digital platforms.
Here, platforms growing in use include paid streaming, whether per-movie or via an SVOD like Netflix, where monthly use rose from 22% of respondents in 2012 to 30% in 2014.
And viewing movies on mobile devices has gone from 9% in 2012 to 17% of respondents in 2014 reporting they viewed at least one movie a month.
But it's where Telefilm has connected the dots to figure out how Canadians choose movies to view, or don't, that filmmakers will get their best insights on how to succeed in an increasingly fluid Canadian marketplace.
The first question Canadians ask themselves when choosing a movie is which source of information will they rely on, from trailers and word of mouth to social media and other Internet sites and advertising, Telefilm reports.
Then, based on that recommendation, they go to their preferred platform and choose a movie.
Here what genre of movie best matches the mood Canadians are in, especially after a busy day, greatly defines what film choices they make.
Past Telefilm consumer surveys uncovered a preference among Canadians for Hollywood comedies and action/adventure tentpoles, movies that offer welcome escapism and fantasy. That leaves highbrow arthouse movies as more niche viewing for Canadians.
But the latest Telefilm consumer report based on focus group findings also reveals trailers are the most important influencer for Canadians in determining their film choices.
"Cineplex has its own site, and front and centre is the trailer. They realize what a compelling tool it is," Forget observed.
The takeaway is filmmakers should pour real money into producing a trailer to promote their movie.
Keeping pace with changing Canadian film consumption habits also calls for producers to ensure wide reach for their films on an ever-expanding array of digital platforms.
"If viewers are going there, we need to be there. You need to be on that platform," Forget argued.
And he poured water on any Field of Dreams notion that audiences will come if only movies are made and released.
"As these platforms come on stream, we can't take for granted that people will find them [films]," Forget said, urging producers to have robust marketing plans to match the creative ambitions of their films.