Anne Dorval to receive WIFT-T Crystal Award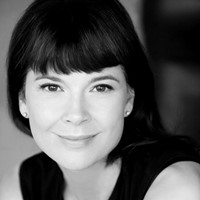 Anne Dorval will receive the 2014 Women in Film & Television – Toronto Crystal Award for international achievement, the organization announced Monday.
The award recognizes a Canadian woman working in a screen-based industry for their well-recognized and significant body of work in Canada and abroad. The prize will be given out at a gala luncheon in Toronto on Dec. 2.
Most recently, Dorval starred in Xavier Dolan's Mommy, which picked up the Jury Prize in Cannes and is Canada's submission in the best foreign language film category for the upcoming Academy Awards. In addition to a number of leading roles in several of Dolan's films (Laurence Anyways, I Killed My Mother, Heartbeats), Dorval is also known for her comedic roles in TV series such as Le Coeur a ses raisons and Les Parent.
Dorval has also picked up a slew of acting awards throughout her 25-year career, including two Gemeaux awards for best actress – comedy for Les Coeur a ses raisons and three best actress awards (2010 FIPFRESCI Award, Golden Bayard Award and a Jutra prize) for her part in I Killed My Mother.
Other previously announced winners for this year's Crystal Awards include Barbara Bowlby, Insight Productions president and COO; Sally Catto, general manager, programming for English television CBC; Corrie Coe, SVP independent production at Bell Media and Trina McQueen.