Entertainment One takes U.S. rights to Cas & Dylan
The Canadian distributor is to release the indie road movie stateside.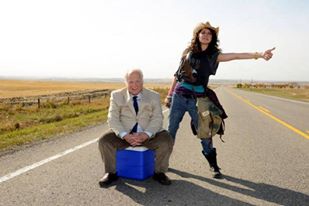 Jason Priestley's Cas & Dylan was shot in northern Ontario in 2012 and a year later debuted at the Whistler Film Festival, where co-star Tatiana Maslany won the best actor prize and the indie road movie was named top audience winner.
Now the Canadian feature will have a stateside release after Entertainment One picked up all U.S. rights from international sales agent Breakthrough Entertainment.
Cas & Dylan stars Richard Dreyfuss as a dying doctor who plans to check out on his own terms, but inadvertently ends up on the lam with a 22-year-old woman portrayed by Maslany.
The film is produced by Mark Montefiore's Montefiore Films, and was written by Jessie Gabe and marks Priestley's narrative theatrical directorial debut.
Breakthrough Entertainment acquired distribution rights to Cas & Dylan in 2013.
The all rights deal was brokered by Breakthrough Entertainment's Tim Brown and eOne's Berry Meyerowitz.