Sarah Polley, Feist back doc on violence against women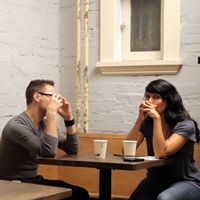 Indie filmmaker Attiya Khan lived for two years with an abusive boyfriend who hurt her every day.
Then, 20 years later, Khan bumped into her ex on a street corner and the experience inspired an idea of how to get answers to nagging questions about why he was violent to her, and how to get a film audience into the mind of a serial abuser.
"I'm tired of everyone focusing on women. Why is it always about why I stayed, why didn't I ring the police? I want to shift the conversation to 'why did he hit me?'" Khan told Playback Daily.
The result is A Better Man, a documentary to be executive produced by Sarah Polley, and which launched an Indiegogo campaign this week to raise $75,000 for the first phase of production.
Khan has raised $25,000 in just three days, on a goal of $75,000 to be wrangled by Dec. 20, with pop singer Feist contributing a $10,000 pledge for a running start.
Also lifting the crowdfunding campaign is the growing national conversation around sexual assault in the wake of the CBC/Jian Ghomeshi affair.
"There are a lot of conversations happening and we need to continue to talk about it, because violence against women is common. It's our friends and people who are on the radio," Khan said.
The filmmaker, who is co-writing and directing A Better Man with Lawrence Jackman, knows the debate around domestic violence and workplace harassment is fraught with emotion, and people aren't always willing to listen to abusers. But Khan insists it's time to make sense of why men abuse women, and hopes her film can help that cause.
"That's what this film is about. We need to create a safe space for survivors to tell their stories, But it's also to create safe spaces for abusers to talk about their experiences, and how they would prefer to be seen and heard," she said.
"It's not often that people can sit down and talk to the person they hurt, knowing that people are angry with him for what he did and don't necessarily want to hear from him," Khan said of her ex-boyfriend's participation in the project.
A Better Man is to be produced by Christine Kleckner.