Cameras roll on Andrew Currie's The Steps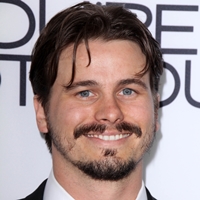 Fido director Andrew Currie has a new feature in production.
Jason Ritter, Emmanuelle Chriqui, James Brolin and Christine Lahti are toplining Currie's comedy/drama The Steps, now shooting in Parry Sound, ON.
The indie follows an uptight New Yorker and his party girl sister who go to their father's lake house to meet his new wife and kids. When the parents announce they're adopting a child to help bring the family together, everyone's world is turned upside down.
Rounding out the ensemble cast is Vinay Virmani, Steve McCarthy, Kate Corbett and Benjamin Arthur. Robyn Harding wrote the script for The Steps. Daniel Iron of Blue Ice Pictures, Mary Anne Waterhouse of Quadrant Motion Pictures, Jason James of Resonance Films and Currie are producing.
The Steps has financing from Telefilm Canada, The Harold Greenberg Fund and Superchannel.
Entertainment One will release the picture in Canada.
Photo: Helga Esteb / Shutterstock.com