TVO receives $2.4M donation
The donation from Donald Pounder (pictured), who passed away on May 1, 2013, is the largest single donation made by an individual to the pubcaster.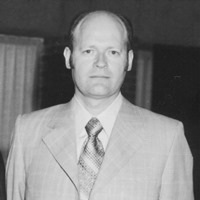 TVO has received a $2.4 million bequest gift from "an avid TVO fan," marking the single largest donation ever made by an individual to the pubcaster.
The gift was bequested by the estate of Donald Pounder, who, according to a statement from TVO, was an avid viewer of flagship TVO series The Agenda With Steve Paikin. As stipulated by Mr. Pounder's estate, 25% of the bequest money will be directed towards The Agenda.
The remainder of the donation will be directed towards developing digital learning programs and the production of educational content.
The donation was announced Thursday evening at TVO's Annual Tribute Gala in Toronto.
- Image courtesy of Shutterstock