Viewers Choice closure reverberates at HG Fund
The loss of the pay-per-view channel's contribution has meant changes in the Harold Greenberg Fund's financing strategy, says John Galway, president, English-language program.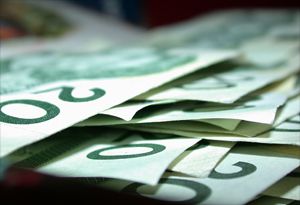 While fewer and fewer Canadians were using the Viewers Choice pay-per-view service operated by Rogers Communications and Bell Media, the independent production community in Canada was an exception.
As per Canadian broadcast regulations, channels like VCC have to divert 5% of their revenue toward the creation of Canadian content. Financiers like the Harold Greenberg Fund administer the distribution of these funds, with independent producers on the receiving end.
So when VCC shut down Sept. 30, so too did its contributions to the Harold Greenberg Fund – a change that is still reverberating at the Canadian financier.
While VCC's contributions had decreased steadily over the past five or six years – alongside its viewership – the channel's portion still accounted for about 25% of the funding the Harold Greenberg Fund distributed annually, said John Galway, president, English-language program, Harold Greenberg Fund.
The funding from VCC was directed to the Fund's equity investment program to support production and last year accounted for between $500,000 to $600,000 of the $2.6 million in financing the Harold Greenberg Fund distributed.
With the reduced cash flow, the fund will be financing fewer projects at the production stage, Galway said. The fund will now also focus on pushing through projects it invested it at the development stage towards production.
"It will definitely mean less – we'll be doing fewer projects for sure," Galway told Playback Daily. Although he said it's too early to estimate how the overall number of projects funded will be affected, he said he expects the per-project cap for production financing will drop to somewhere between $100,000 to $150,000, from a previous cap of $200,000.
The fund continues to receive revenues from Bell Media's The Movie Network, which flow to the script development and story optioning programs, as well as from the Bell Media/Astral tangible benefits package, which are allocated to production financing.
Going forward, Galway is encouraging producers looking for financing from the Harold Greenberg Fund to submit applications when the project is at the early stages of development, rather than when it is closer to production.
"If they come in earlier and we get involved, they can get our temperature earlier," said Galway.