Josh Epstein, Kyle Rideout selected for WFF screenwriters lab
A total of eight screenwriters and projects were chosen to participate in the lab, which will be held from Dec. 1 to Dec. 5 during the Whistler Film Festival.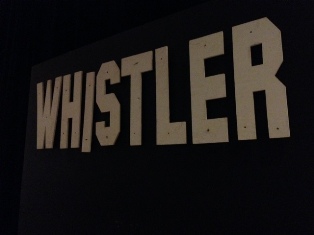 Josh Epstein and Kyle Rideout's feature script for Monoceros is among the eight projects selected to participate in this year's WFF Praxis Screenwriters Lab, the Whistler Film Festival announced Wednesday.
The lab is presented in partnership by the festival and the Praxis Centre for Screenwriters, and aims to connect independent screenwriters to veteran screenwriters or story editors to work on their feature film scripts. The screenwriters participate in one-on-one story sessions with mentors to further develop their scripts to move them towards production. The lab is held from Dec. 1 to Dec. 5 during the Whistler Film Festival + Summit.
The eight projects and screenwriters that have been selected to participate in this year's lab are: Aerlan Barrett with his script Elise; Elizabeth Dancoes with Killing Bob; Josh Epstein and Kyle Rideout with Monoceros; Karl Hearne with Touched; Jake Howell with Shoot the Moon; Eisha Marjara with Calorie; Daniel Rindress-Kay with Frozen and Jordan Wilson with Mack-Doe.
The mentors set to participate in this year's program include screenwriter, playwright and author Dennis Foon, writer and director Guinevere Turner, Hector and the Search for Happiness producer Christine Haebler and actor Aaron Poole. The lab receives support from Telefilm Canada and is sponsored by Corus Entertainment/Movie Central, the Harold Greenberg Fund, the Writers Guild of Canada, I.A.T.S.E. Local 891 and Simon Fraser University's School for the Contemporary Arts.
The Whistler Film Festival also unveiled its full film lineup on Wednesday, with Morten Tyldum's The Imitation Game set to screen at the opening night gala. The closing night gala will feature the world premiere of Mike Douglas' Snowman. Films that will be featured in this year's Special Presentations program include the Canadian premiere of J. C. Chandor's A Most Violent Year and the Western Canadian premiere of Richard Glatzer's Still Alice and Yann Demange's '71.
Previously announced Canadian films set to screen at Whistler include Sean Garrity's After The Ball, Cameron Labine's Mountain Men and Matt Sadowski's Pretend We're Kissing.
- Image courtesy of Shutterstock