Hot Docs to honour Carole Laganiere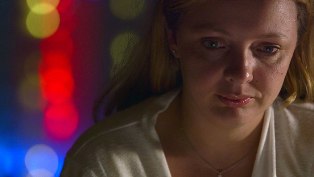 Hot Docs is to honor Canadian filmmaker Carole Laganière with this year's Focus On retrospective.
The Focus On retrospective showcases the work of a mid-career Canadian filmmaker. Laganière's films include The Fiancée of Life, The Moon and the Violin, East End Forever and Absences.
"Laganière is an incredible Canadian filmmaker whose illustrious body of work blends beauty, sensitivity and highly compelling storytelling," Cook added.
Meanwhile, the past Focus On honorees were John Zaritsky (2014), Peter Mettler (2013), John Kastner (2012), Alan Zweig (2011), Tahani Rached (2010), Ron Mann (2009), Jennifer Baichwal (2008), Kevin McMahon (2007), Serge Giguère (2006), Larry Weinstein (2005), Nettie Wild (2004), Shelley Saywell (2003) and Zacharias Kunuk (2002).
Also being honoured is Chilean documentary filmmaker Patricio Guzmán, who is receiving the festival's 2015 Outstanding Achievement Award.
Hot Docs will screen a retrospective of Guzmán's films – which include Nostalgia for the Light, The Battle of Chile, In God's Name and The Pinochet Case – during the 22nd annual festival, which runs from April 23-May 3.
The previous Outstanding Achievement Award recipients have been Adam Curtis (2014), Les Blank (2013), Michel Brault (2012), Terence Macartney-Filgate (2011), Kim Longinotto (2010), Alanis Obomsawin (2009), Richard Leacock (2008), Heddy Honigmann (2007), Werner Herzog (2006), Errol Morris (2005), Michael Maclear (2004), Nick Broomfield (2003), Frederick Wiseman (2002), D. A. Pennebaker and Chris Hegedus (2000) and Albert Maysles (1999).
The exact films screening in both retrospectives will be announced in March.
From Realscreen / Image via NFB.ca