Shaw and Rogers launch shomi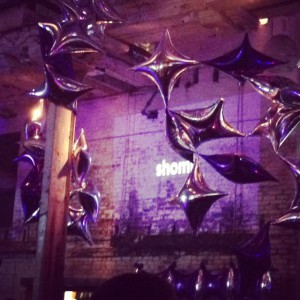 Rogers Media and Shaw Media went all-out last night with a star-studded launch party in Toronto's Distillery District to launch their new OTT service shomi.
The joint venture partners officially launched their video streaming foray against Netflix Canada on Tuesday, Nov. 4.
The SVOD will be available initially in a beta stage to Shaw and Rogers internet and cable customers for $8.99 a month.
Shomi will also roll out to subscribers on the internet, tablet, mobile, Rogers and Shaw cable box and Xbox 360 platforms.
The push to get Netflix Canada subscribers to switch or buy an accompanying shomi package is backed by programming supply deals with U.S. and indie studios like Warner Bros., Starz Digital Media, 20th Century Fox and BBC Worldwide North America.
Rival Bell Media is also to shortly launch a Netflix Canada contender, code-named Project Latte.
Updated Tuesday Nov. 4; with files from Katie Bailey / Image via @playbackinstagram