eOne's Mark Slone on rebirth of 'Canada Cool'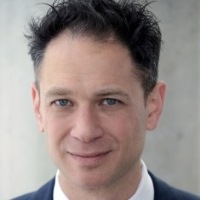 Entertainment One's Mark Slone calls it the rebirth of "Canada Cool."
Recently promoted to EVP of theatrical distribution, overseeing all Canadian acquisition and theatrical teams, Slone told Playback Daily that, not since the 1990s when Atom Egoyan and David Cronenberg dominated Canadian film has the sector thrown up such Canadian box office riches.
Egoyan with his latest film, The Captive, crossing the $1 million box office mark since debuting on Sept. 5, and coming after a critical drubbing in Cannes, and Don McKellar's The Grand Seduction taking in $2.48 million in ticket receipts, shows Old Masters are still going strong.
The young guns are also impressing with Xavier Dolan's Mommy on track to reach $3 million at the Canadian box office, and Ricardo Trogi's 1987 pulling in $2.34 million at cinemas.
Entertainment One has seen seven of its Canadian movie releases pass the $1 million mark during its latest fiscal year.
Many of those projects have recognizably Canadian settings, including Mike Clattenburg's Trailer Park Boys: Don't Legalize It taking in $2.04 million in box office, Jean Francois Pouliot's Dr. Cabbie driving to a projected $1.8 million tally, and The F Word, by Michael Dowse, earning $1.16 million at the turnstiles.
"It's an incredible spread. In each case, a different director, a different producer, a different market we're going for… And yet they're all finding audiences," Slone argued.
That Canadian box office is helping make careers in Hollywood.
Michael Dowse is doing The Politician comedy for Columbia, to star Vince Vaughan and has Seth Rogen among its producers, while Prisoners and Enemy director Denis Villeneuve's next project is Sicario, to star Emily Blunt and Benicio Del Toro, and produced by Black Label and Thunder Road.
Jean-Marc Vallee has his next U.S. project, Fox Searchlight's Demolition, and Patricia Rozema, after shooting Into The Forest, starring and produced by Ellen Page, has a big-budget Canadian title in the works.
Elsewhere, Dolan, while moving ever-closer to his first star-driven Hollywood film, is at work on his English language feature debut,  The Death and Life of John F Donovan, with Jessica Chastain starring.