Trevor Hodgson joins Lark Productions as COO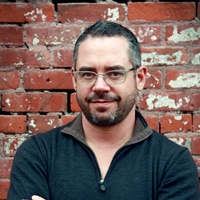 Trevor Hodgson has joined Vancouver-based Lark Productions as COO.
Prior to joining Lark Productions, Hodgson was VP business affairs at Paperny Entertainment and has close to 20 years of experience in the film and television industry. His more recent credits include work on Yukon Gold, Chopped Canada, Cold Water Cowboys and Timber Kings as a co-executive producer, and Eat. St as a producer (source: IMDb).
In his new role with Lark Productions, Hodgson will oversee all of the legal and business affairs of the company.
In January, NBCUniversal acquired a minority stake in Lark Productions. The investment built on an earlier development deal NBCUniversal signed with Louise Clark when she launched the indie producer in 2010.
Shows currently on Lark Productions slate include CTV's Motive and CMT Canada's Mom's A Medium.