NFB, Encuentro partner on Primal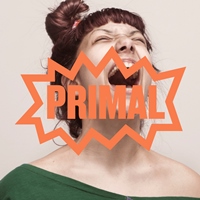 The National Film Board and Encuentro, the Argentine Ministry of Education's TV channel, have partnered to create Primal, an interactive online project launched on Thursday.
The partnership marks the first time the NFB and Encuentro have pacted, as the NFB looks to develop its presence in South American markets, said the NFB's Hugues Sweeney, who served as an executive producer on the project.
Sweeney noted that the NFB had been searching for a South American collaboration for some time before the Primal project took off. The Latin American market is an increasingly attractive one for the NFB, Sweeney said, as its population is young and tech-savvy.
Governments in South America are also increasingly investing in audio visual projects, Sweeney said, and the hope is that collaborations such as these will increase the visibility of the NFB and Canadian artists in the region.
"We live in a world now where territories are less and less defined by geography…points of interest are more and more international," Sweeney told Playback Daily.
Primal is designed to be a web-based collaborative project where users can share their feelings through the act of screaming. The project aims to explore what people express through screaming, whether it be joy, anger or fear. The project encourages users to submit their own screams to the project, to add to an "eternal scream" being built on the site.
Primal also features video portraits of six young people from Quebec and Argentina, who recorded their screams and share the motivations behind their screams. The project is available in English, French and Spanish.
The overall budget for the project was about $200,000, with the NFB and Encuentro splitting the costs equally. The project will also be presented at the IDFA DocLab, to be held in Amsterdam from Nov. 20 – 26.
Primal was created by Montreal-based digital studio Folklore, along with Caroline Hayeur, Bruno Stagnaro and Manuel Archain.