Veteran filmmaker Richard Nielsen dies at 86
The writer-director made The Wars and Labour of Love.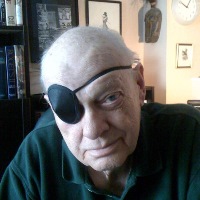 Veteran filmmaker Richard Nielsen, the long-time president of Norflicks Productions, has died, aged 86 years.
Nielsen passed away on Oct. 25, 2014 at the Toronto General Hospital.
He founded Norflicks Productions in 1985 after being chairman of Primedia Productions for five years and before that running Nielsen-Ferns International as president and CEO from 1972 to 1980.
His Canadian film and TV credits includes The Wars, a feature film that earned three Genie Awards in 1984, Waiting for the Parade for the CBC, and Labour of Love, which he also wrote, and Billy Bishop Goes to War.
Like so many of his generation, Nielsen originally joined the CBC as a program organizer in 1961, before becoming a producer and writer with the documentary series Close Up, Horizon and Other Voices.
In 1965 he created the weekly current affairs series The Public Eye and in 1971 Nielsen oversaw the weekly hour-long magazine program, Midweek.
His awards include the Michener Award, the Chetwynd Award, four Gemini awards and an Emmy nomination for the Irish episode of The Newcomers.
Nielsen is survived by his wife Donna Nielsen, daughters Camilla Brockhouse and Petrea McConvey and was predeceased by a third daughter, Marta Nielsen, who was also a filmmaker (Shattered Dreams).
A memorial service will be held on Friday, Oct. 31 at St. Martin in the Fields Church in Toronto.
Image via Norflicks.com